IMPROVE YOUR

TALEND

EXPERIENCE WITH SQOPS
GET A QUOTIDIEN AUDIT OF YOUR PROCESSES AND OPTIMIZE YOUR USE OF THE TALEND PLATFORM
A SOLUTION
that allows you to analyze impacts, anticipate production problems and monitor the quality of Talend developments.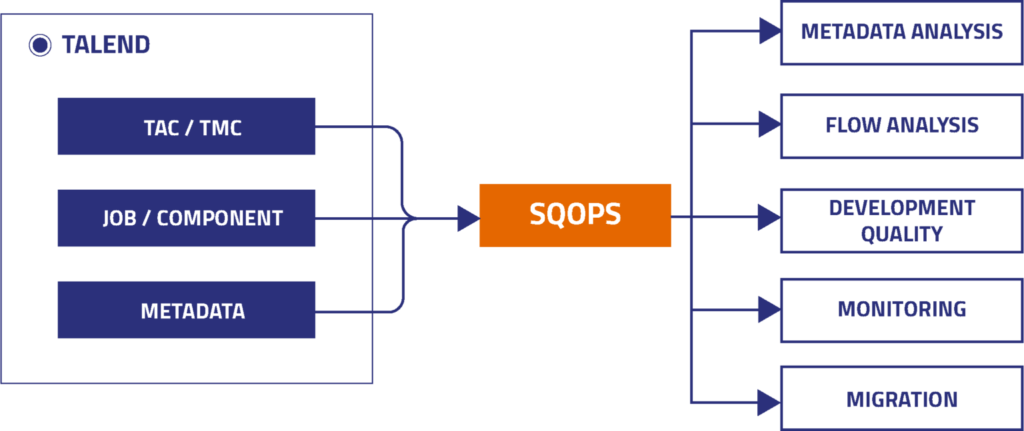 CONTROL YOUR BUDGET AND MINIMISE RISKS
Thanks to impact analysis and
development quality, you reduce maintenancetime and costs
Detect and Anticipate production problems by analyzing the quality of your developments.
Analyze the side effects following a change in a quick and simple way.
Increase the reliability and security of your developments With SQOPS